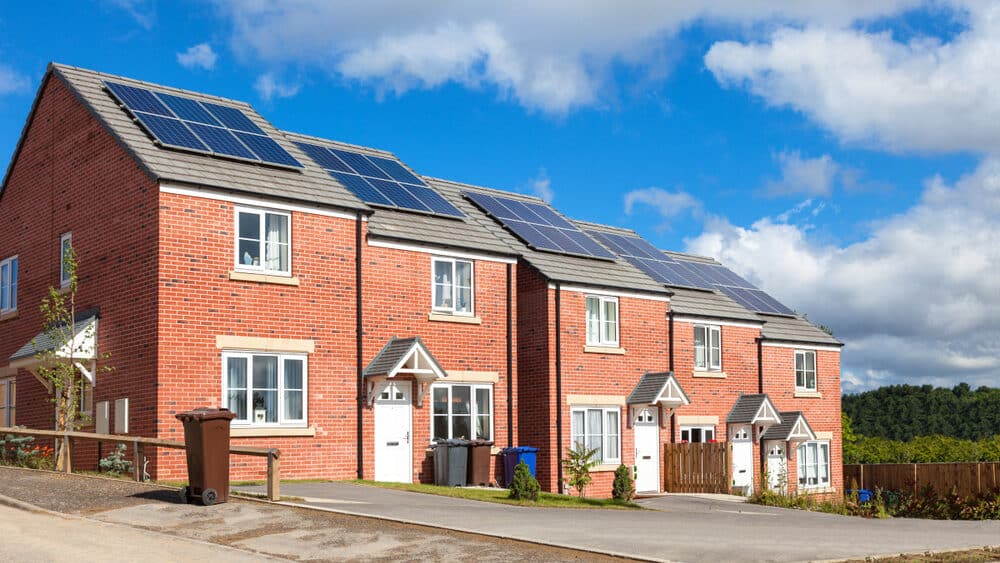 Solar Panels – Reduce Your Energy Bills Drastically.
Why get Solar?
Living in the UK, you might question the efficiency of solar energy. However, let us assure you that even under the cloudy British skies, solar panels perform remarkably well. Furthermore, through the Smart Export Guarantee (SEG), you can get paid for the surplus energy your panels produce and send back to the grid. This means you're not only saving on your monthly energy bills but also making a profit! In addition, by going solar, you're actively contributing to combat climate change, reducing carbon emissions, and fostering a sustainable future. Unquestionably Solar PV is a long-term investment that rewards you with substantial savings, income through SEG, and a greener planet. So why wait? Harness the sun, save money, and protect the environment—make the bright choice for your home, wallet, and the planet.
Use our simple funding checker to see if you are eligible for help with the costs.
Savings & Earnings from Solar Panels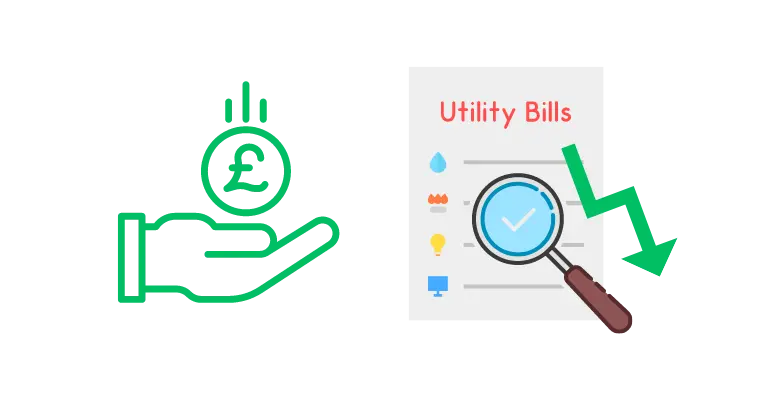 Get more information about how much money you can save and earn from installing solar panels
Being the #1 Rated Solar Installer on Trustpilot speaks for itself!
Gallery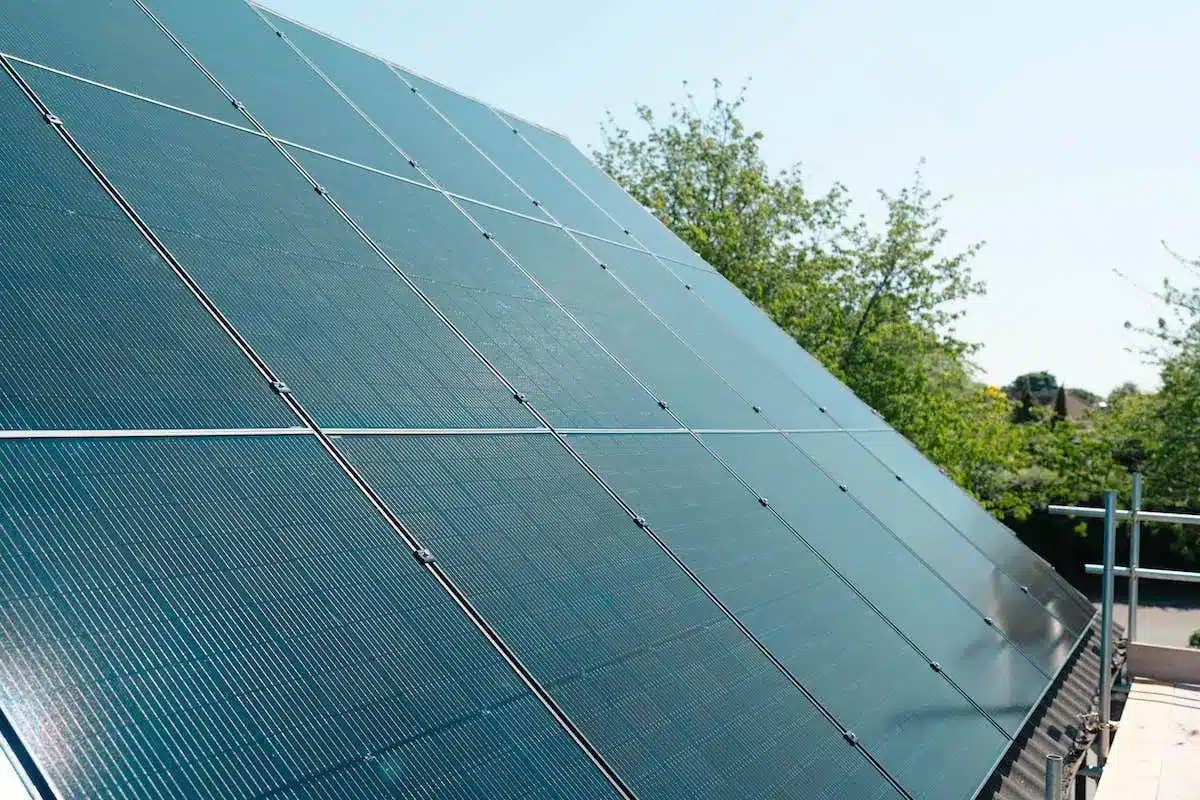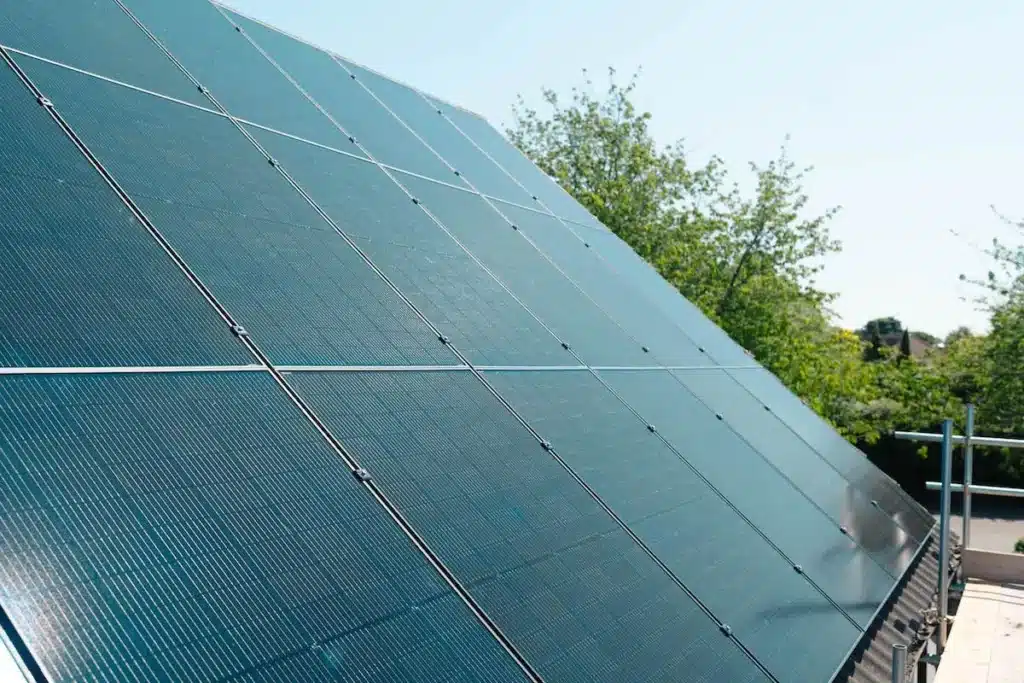 How much could you save with Solar Panels?
The savings shown are based on 4,800 kWh (kilowatt hours) of annual usage and an electricity price of 30.0p/kWh, with a south-facing roof (35° pitch and no shade.)*
3 Bed House
1,690 kWh
Generated by solar per year
£1,083*
yearly savings
4 Bed House
3,156 kWh
Generated by solar per year
£1,796*
yearly savings
5+ Bed House
4,163 kWh
Generated by solar per year
£2,164*
yearly savings
With a 5.2kWh (4.2kWh usable) solar battery
Number of Solar Panels Installed*
| | 6 | 8 | 10 | 12 | 14 | 16 |
| --- | --- | --- | --- | --- | --- | --- |
| Annual Bill Savings* | £1045 | £1296 | £1411 | £1544 | £1622 | £1718 |
| SEG Payments | £38 | £83 | £171 | £252 | £352 | £446 |
| Total | £1083 | £1379 | £1582 | £1796 | £1974 | £2164 |
Without a solar battery installed
Number of Solar Panels Installed*
| | 6 | 8 | 10 | 12 | 14 | 16 |
| --- | --- | --- | --- | --- | --- | --- |
| Annual Bill Savings* | £565 | £671 | £715 | £789 | £835 | £884 |
| SEG Payments | £193 | £284 | £394 | £496 | £606 | £715 |
| Total | £758 | £955 | £1109 | £1285 | £1441 | £1599 |
The amount of money you will pay for a solar panel system is influenced by how large you'd like your system, whether or not you'd like a solar battery storage system, the make and model of your Solar Panels, Inverter and battery Storage, and how easy it is to access your roof, so it's difficult to give an exact price as you may be able to spend more money to save more money in the long run.
In General, you could expect to pay around
£3,000 – £5,000 for a 3kW system without solar battery storage
£4,000 – £7,000 for a 4kW system without solar battery storage
£5,000 – £8,000 for a 5kW system without solar battery storage
Most houses typically opt to add solar battery storage to their property to enable them to store the energy they make during the day and use it at night, so you rarely have to use energy from the national grid, however this will come at an additional cost. Additionally, with solar PV, you can choose the make and model of your battery; which one you pick will depend on the location it will be installed, the size of your property, how much energy you use, and your budget. Typically you can expect to pay between £1,500 – £8,000 for a solar battery.
1
Complete the funding checker
Use our funding checker tool to receive complimentary guidance on whether you have qualified for any schemes, incentives or funding available to you.
2
Book your free no obligation survey
Depending on your area and the options available, a qualified assessor will arrange either a site visit or a remote assessment. As a result, you will receive an in-depth report detailing the cost, savings, and earnings that your panels will produce.
3
Installation of your solar panels
Once you and the installation team discuss the best dates for installing the panels, your bespoke solar panel array and battery will be installed by a team of skilled electricians, who will show you how your system works.
4
Industry-leading guarantees
A 25-year manufacturer warranty backs your Solar PV equipment, so you can rest easy knowing you'll continue to get the performance you expect throughout the lifetime of your system.
Why you should get solar today rather than wait
Since rooftop solar panels have been installed in households, the price per watt of panels globally has dropped drastically. As with all technology, it improves over time and becomes cheaper to mass produce. However, with that being said, the price of solar has plateaued in recent years, suggesting now may be a great time to consider installing solar.
Additionally, the UK in April 2022 introduced 0% VAT on all solar installations, meaning the government essentially provides a 20% discount. This won't be around forever; the government announced this will be up until 2027. This was to get closer to the Net Zero goal, and if we get close to that, it may end even sooner than 2027.
So there's no time like the present to invest in solar or look at incentives available to yourself that enable you to get them installed for free or at a fraction of the cost.
Some Frequently Asked Questions About Solar Panels
How are homeowners around the UK achieving energy independence?
In the United Kingdom, many homeowners are making the transition to clean, renewable energy by installing solar panels on their properties. This transition is not just good for the environment; it's also allowing these homeowners to achieve a degree of energy independence. Here's how:
1. Generating Their Own Electricity
Solar panels allow homeowners to generate their own electricity. This is particularly advantageous in the UK, where daylight hours can be long during the summer months. Therefore the electricity generated can be used directly, reducing the amount needed from the grid. Surplus energy can also be stored in a home battery system or exported back to the grid, depending on the homeowner's setup and energy needs.
2. Making Use of Government Schemes
In the UK, homeowners who generate their own electricity can benefit from the Smart Export Guarantee (SEG). Presently, this scheme mandates energy suppliers with over 150,000 customers to pay for excess electricity exported back to the grid. This provides a financial incentive for homeowners to install solar panels, as they can earn money from the electricity they generate but do not use.
3. Investing in Energy Storage
Many homeowners are choosing to install battery storage systems alongside their solar panels. These systems can store excess solar energy for use when the sun isn't shining, further increasing a household's energy independence.
4. Contributing to a Sustainable Future
Lastly, by installing solar panels, homeowners are contributing to a more sustainable, low-carbon future.
How can you help reduce your carbon footprint by installing solar?
Reducing your carbon footprint is crucial in the fight against climate change and the promotion of a sustainable future. In fact, one excellent way to contribute to this effort is by installing solar panels. Furthermore, solar panels offer several key benefits when it comes to reducing your carbon footprint. Here are some important points to consider:
1. Renewable Energy Generation
Solar panels harness the energy from the sun and convert it into electricity. Using solar power instead of traditional fossil fuel-based electricity significantly reduces your reliance on carbon-intensive energy sources.
2. Lower Carbon Emissions
Solar energy is clean and emits virtually no greenhouse gases during electricity production. Consequently, by installing solar panels, you can reduce the carbon dioxide (CO2) emissions associated with your electricity consumption, helping to mitigate climate change.
3. Offsetting Energy Consumption
Solar panels generate electricity directly from sunlight, so you can offset a significant portion of your energy consumption from the grid. The more solar energy you produce, the less fossil fuel-based electricity you need to rely on, further reducing your carbon footprint.
4. Sustainable and Long-Lasting
Solar panels have a long lifespan, typically ranging from 25 to 30 years. Subsequently, this durability ensures that you can continue to generate clean energy for decades, reducing your reliance on carbon-intensive sources over an extended period.
How long do solar panels last?
Typically, solar panels can last between 25 to 35 years, depending on the manufacturer. You'll find that most manufacturers offer a 25-year product warranty, and most reputable solar installers will offer a 10-year workmanship guarantee.
After 25-35 years, they will still work. However, you'll start to notice a degradation or reduced energy production.
How efficient are solar panels?
The efficiency of your solar panels can vary based on weather conditions; however, you can expect to see around efficiencies of:
27% for Mono-crystalline solar panels
22% for Poly-crystalline solar panels
22% for Thin-films solar panels
Funding, Incentives & Grants available to homeowners around the UK that may be available to you
There are several funding options available to UK homeowners. Specifically, Solar Panel Funding provides three options, which include:
Entirely fully funded solar panels; to explain, this means qualifying households (subject to qualifying criteria being met) can have solar panels installed for completely free. This is different from free solar panel schemes from the past, as with SPF, you will completely own the panels, and any income and savings you generate will be entirely yours to keep.
Another option is to use one of the Solar Panel Funding finance offers; we work with a panel of installers that have varying ways to spread to cost over a period of time that suits you and will be in line with your level of savings & earnings.
Finally, you can purchase solar panels outright, but with Solar Panel Funding's help, we deal with the UK's top installation companies and regularly assess them on their customer satisfaction, price and quality of work.